How to Make Brushing Fun for Kids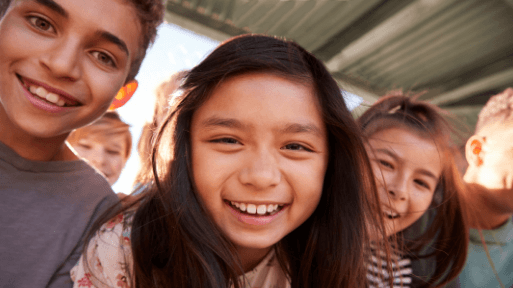 Creating positive brushing habits in your young ones now is crucial not only for them to have a bright smile, but to be overall healthier. As many parents know, this isn't always an easy job. In fact, sometimes it can feel downright impossible.
Don't fret—we have a few techniques that will have your kids brushing with joy in no time.
Make Brushing a Game
Brushing may be serious business, but that doesn't mean it can't be fun. Turn brushing into a game with a scoring chart. Help form the habit by creating a calendar that tracks points over time. Once your kids reach a certain score, offer prizes for their hard work.
Let them Choose Their Brush
Remember when you were a kid how much more fun it was to brush your teeth when you got to pick out your own toothbrush? Whether your child wants to brush with their favorite cartoon character or they want a bit of purple sparkles, let the kids make the choice. Ownership of this decision can translate into ownership of brushing.
Show Them the Way
You're asking your kids to brush and floss twice a day, but are you doing the same? Make it a point to keep up with your brushing and flossing. Bonus points: brush and floss with your kids whenever you can.
Positive brushing and flossing habits are the cornerstone of a happy and healthy child. And so is a regular trip to the dentist. Schedule an appointment today at our family-friendly dentist office, complete with televisions for the kids to watch their favorite shows.
How to Deal with a Toothache While Traveling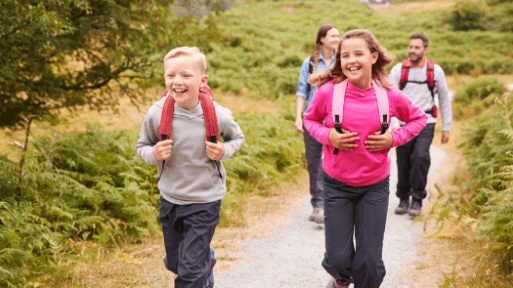 Everything is planned out perfectly—from the mouth-watering restaurants to the selfie-worthy landscapes, this is set to be your best vacation ever.
But then the unthinkable happens: you get a toothache. The pain distracts you from enjoying your time.
What do you do?
Don't worry, we have some solutions for you!
Pre-Trip: Know Your Destination
You might search for hospitals nearby prior to your trip just to be safe, but also check your destination for local dental offices. Knowing where to go just in case can be the difference between a vacation saved and a vacation ruined.
Bring Dental Care Necessities
In addition to bringing your own toothbrush and toothpaste, throw in a pain-relief agent like Orajel. If you have kiddos, also pack a kids' strength version. As they say, better safe than sorry.
If All Else Fails…
Let's say there's no accessible dentist and you didn't pack any numbing meds. The first thing you should try is to rinse your mouth with warm water. Then grab your floss and make sure there aren't any food particles stuck between your teeth or your gums (you'd be surprised how often this is the cause). Take an over-the-counter pain medication like Motrin or Advil, which are also anti-inflammatory.
Peppermint tea can also prove helpful. Swish it around your mouth and then swallow. A warm, wet ginseng tea bag can also provide temporary relief.
Prepare for Your Vacation with an Exam
Do you have a history of toothaches while traveling? Do you feel a slight pain that you worry will get worse on a flight? Or do you simply want to take the preventative route? Be sure to schedule an appointment with Dr. Fernandez today. He'll be happy to get your teeth vacation-ready!
Do I Need a Root Canal?
When a tooth decays, there are several recommend procedures, one of which is a root canal. The term is thrown around a lot, but what exactly is a root canal and how do you know if you need one?
What is a Root Canal?
In the simplest terms, a root canal is a procedure to preserve a tooth rather than save it—because by the time you need a root canal the tooth is already decayed. The procedure involves making a tiny hole, cleaning the pulp chamber, and sealing the tooth back up.
Signs You Need a Root Canal
According to the American Association of Endodontics, the most common symptom that indicates a need for a root canal is tooth pain. However, keep in mind that tooth pain doesn't necessarily mean you need a root canal. A few ways we access our patients' potential for a root canal are:
Pain Evaluation – Is it spurred on by a hot or cold drink or does the pain show up in spontaneous waves? Does the pain vary when you're sitting up versus lying down?
Abscess – To find an abscess, we typically need the assistance of an x-ray. Because bone won't grow in an area of infection, an abscess shows up as a dark spot in the jawbone.
Fistula on the gum – An infection can show itself through a fistula, a little bump on your gum that can vary in color from white to red.
Questions to Ask Your Dentist
If I need a root canal, how soon should I get it?
What if I skip the root canal? What are the alternatives?
Is it possible the tooth will survive on its own?
What's the likelihood the infection will spread?
What is the recovery time for a root canal?
Think you might need a root canal? The only way to be certain is to ask a professional dentist. If you want to learn more about your options, book an appointment with us today. Dr. Fernandez will be happy to review your situation and point you in the right direction.
How Does Invisalign® Work?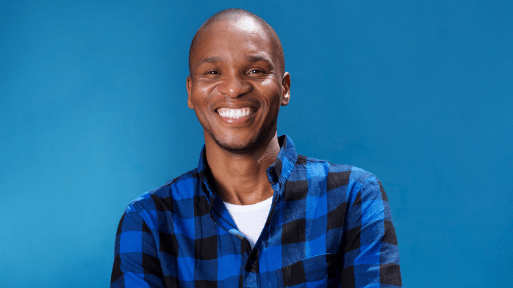 Do you have a smile that needs a little correction? Invisalign® may be the perfect solution for you. But how does Invisalign® work?
How Invisalign® Works
Using custom-fitted aligners, Invisalign® corrects crooked teeth. Unlike metal braces which are cumbersome and can cause the wearer to be self-conscious, Invisalign® is nearly invisible to the eyes and consists of smooth, removable aligners.
Using our CEREC Ortho Software, Dr. Fernandez takes a 3D digital impression of your teeth. This impression is used to map out a precise plan for moving your teeth into the perfect smile. During this time, Dr. Fernandez will provide an estimate for how long your treatment will take and he can even show you a preview of your new smile!
How Often Do You Wear Invisalign®?
Snapping a selfie? Brushing your teeth? Feel free to pop out your Invisalign®. The retainers are meant to be worn 20-22 hours per day.
Unlike braces, you don't have to avoid certain foods with Invisalign®. So feel free to eat what you like! Just be sure to brush and then slide your Invisalign® back on and you're all set.
After Treatment is Complete, What's Next?
To keep teeth from shifting, Dr. Fernandez will likely recommend a retainer. This will keep your new smile intact for you to show off to the world every day for years to come.
Interested in learning more about Invisalign®? Schedule an appointment today and Dr. Fernandez will be happy to visit with you about getting your smile back on track.
What's the Process for Same-Day Crowns?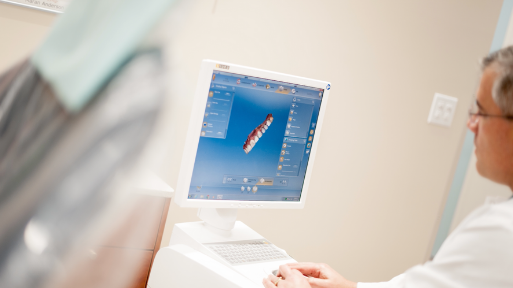 When we make crowns for our patients, the process only takes one visit (bridges can often be delivered the same day as well). This is a major convenience for our patients. From start to finish, you can have a crown made in our office in under 2 hours.
The crown is made by our CEREC® Milling Chamber and is not sent out to a lab, so you don't have to come back for a second visit. Using our CEREC® technology, Dr. Fernandez has been making same-day crowns since 2006. Not only is he an expert in this technology, he also teaches it to other dentists.
The CEREC® software allows Dr. Fernandez to take a 3D image of your tooth. This means the traditional methods of taking an impression (which can lead to discomfort and even gagging) are long gone. Also gone are the plastic temporary crowns that fall off.
After taking the image, the CEREC® 3D software converts it to a three-dimensional virtual model of your prepared tooth. While you watch onscreen, Dr. Fernandez uses CAD technology to design the restoration, which is sent wirelessly to the CEREC® Milling Unit where CAM technology creates the restoration while you wait.
The result of this cutting-edge process is a lifelike, natural restoration that bonds perfectly to your damaged tooth.
Need to get a crown but don't want a big interruption to your busy schedule? Book an appointment with Dr. Fernandez today and we'll be happy to get you in, out, and on your way.
Can Teeth Whitening Damage Your Teeth?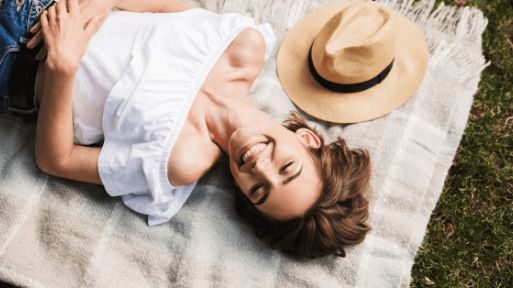 In the digital age, our smile is seen everywhere—from Facebook to Instagram, we want our grin to be at its best. Teeth whitening provides a safe, cost-effective solution for a brighter smile. But can teeth whitening damage your teeth? Let's take a look.
What Causes Teeth to Turn Yellow?
Before we look into the details of teeth whitening, let's first examine the causes of teeth discoloration. The yellow color takes place in the inner part of your tooth known as dentin, not the enamel as many people presume. This happens as you grow older, but can also be caused by genetics, overexposure to fluoride, silver fillings, and more.
How Does Teeth Whitening Work?
There are two types of teeth whitening: intrinsic and extrinsic. Intrinsic whitening refers to whitening your dentin (the inner part of your tooth) while extrinsic whitening removes enamel stains. Extrinsic stains can be removed by whitening toothpaste and with a polish or teeth cleaning from your dental hygienist.
Keep in mind that teeth whitening is not permanent. Most teeth whitening lasts anywhere from 6 months to 2 years, depending on your diet and lifestyle.
Is Teeth Whitening Safe?
The answer is yes, if done correctly. Over-the-counter remedies like Crest Whitestrips can cause damage to your enamel if left on too long, and expose your gums to harmful chemicals.
Tooth sensitivity is common following the teeth whitening process (up to 24 hours after), but a little ibuprofen can easily remedy this side effect.
In the end, it's best to speak to a dentist about teeth whitening. If you'd like to learn more about the simple procedure, give us a call and we'll be happy to set up an appointment for you over the phone.
What Causes Sensitive Teeth?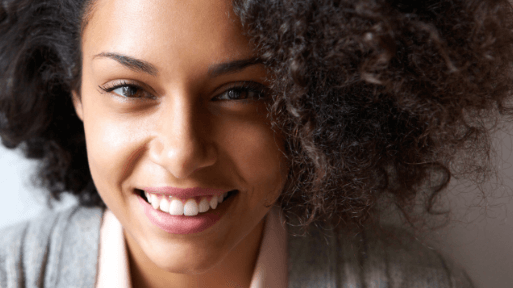 Does taking a sip from your favorite hot tea cause you to shudder in pain? Does the thought of flossing make your teeth hurt? Then you're likely suffering from sensitive teeth.
Don't worry, lots of people suffer from sensitive teeth. The triggers can vary widely, from alcohol-based mouth rinses to a puff of cold air. Some people's teeth are more sensitive than others. This could be because of thinner enamel, nighttime teeth grinding, among many other causes.
Want to help reduce your tooth sensitivity? Try out these three tips.
Unclench Your Teeth
Be it while you sleep or during a stressful situation, teeth grinding wears away at your enamel. Take a proactive approach at solving the stress factors in your life for stress-grinding, and consider getting a custom mouth guard for nighttime grinding.
Don't Brush Too Hard
It's common to think the harder you brush the cleaner your teeth will be. But really, hard brushing can be rough on your enamel and gum line. Also, use a toothbrush that's labeled "soft." Medium and hard toothbrushes can push your gum line down and cause further sensitivity.
Beware of Acidic Drinks and Foods
Yummy candy, sugary drinks, and other high-sugar carbs might be delicious snacks, but their acidity might be worsening your teeth sensitivity. Make a plan to avoid these foods and instead opt for fruits and vegetables, plain yogurt, milk, or cheese.
If your sensitivity is extreme or continues even after you've tried these tips, book an appointment. Dr. Fernandez will be happy to review your situation and point you in the right direction.
What are Dental Bridges and How Do They Work?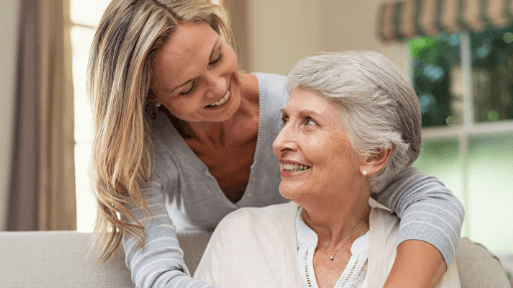 If you have missing teeth, your dentist can help fill in the gap with a bridge. Before you know it, you'll have your old smile back. But what is a dental bridge and how does it work?
Dental Bridges – The Basics
A dental bridge is a false tooth held in place by the teeth on either side of the gap. There are four main types of dental bridges:
Maryland – Can be made from a variety of materials, including porcelain, porcelain fused to metal, or plastic teeth and gums supported by a metal or porcelain framework
Cantilever – This style is used when an adjacent tooth is only available on one side of the missing tooth
Traditional – The most common type of bridge, a traditional bridge involves creating a crown for the tooth or implant on either side of the missing tooth
Implant-supported – Used when you have more than one tooth missing
No matter what bridge suits your situation best, the result is a safe and secure procedure that feels like natural teeth.
Are you feeling self-conscious about a missing tooth? Is it causing pain or making everyday movements like chewing a chore? Here at Fernandez Family Dentistry, we can close the gaps in your smile and get you back to feeling like your regular self. If you have questions about dental bridges, feel free to give our office a call at 757-497-4825. We're conveniently located near the Mount Trashmore Office Park. For a map and detailed directions, click here.

How Alcohol Impacts Your Teeth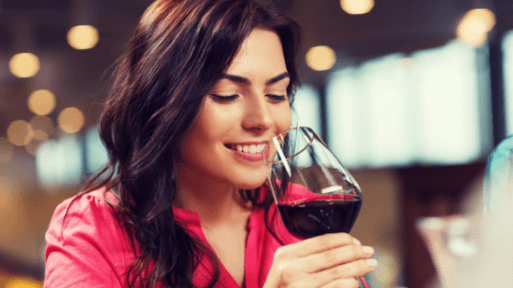 Drinking is a cornerstone of many people's social circles. But before you pour a glass, consider how alcohol impacts your teeth.
Dehydration
Drinks high in alcohol content tend to dry out your mouth. The saliva that helps remove bacteria and plaque from the surface of your teeth is no longer there to do its job. If you'll be drinking alcohol, be sure to also drink plenty of water to keep your mouth (and the rest of your body) hydrated.
Sugar, Sugar Everywhere
Sugar can lead to tooth decay. So it's no surprise that alcoholic drinks high in sugar can damage your teeth—after all, sugar is like rocket fuel for bacteria in your mouth. The more you give the bacteria, the more quickly it can multiple and thrive. Try opting for a low-sugar drink, such as a dry brut champagne or check out this list of wines for a low-sugar diet.
Stains
Red wine may taste good, but it's not so good on your teeth. You can quickly see the staining effects by the trademark "red wine smile" on someone whose teeth have turned red from a glass of wine. Is beer better? Only marginally. Like wine, beer is acidic, which makes your teeth more likely to be stained by the malts and barley found in darker beers.
Schedule an Appointment Today
Do you have a smile darkened by alcohol? We offer teeth whitening, as well as a host of other services to bring out your best smile.
Here at Fernandez Family Dentistry, we put our patients first. That's why we accept most insurance plans (except for dental HMO plans). If you have questions about your particular plan, feel free to give our office a call at 757-497-4825. Our office is conveniently located near the Mount Trashmore Office Park. For a map and detailed directions, click here.

Scared of the dentist? Read this.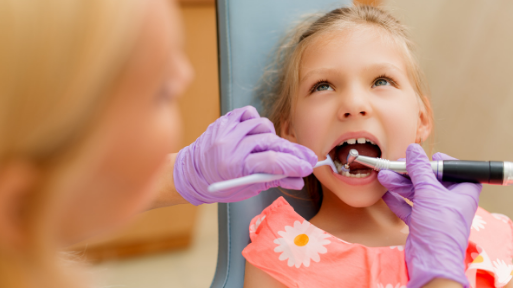 Does the thought of going to the dentist scare you? Don't worry, you're not alone. Even those who have only had positive experiences with their dentist can still feel anxiety with each visit. Here are a few common anxieties and tips to help calm them.
1. Pain
Worrying about pain can make you tense up, which can make you even more sensitive to pain. Take a few deep breaths and remind yourself that your dentist is a trained professional and wants to make your experience a pleasant one. Anxieties can stem from a need for control in a situation that feels completely out of your hands. Placing trust in your dentist can alleviate anxieties of pain. Also keep in mind that numbing gels and anesthetics are available for most treatments.
2. The Sounds
The whirl of a drill can make anybody nervous. That's completely understandable. But rather than fixating on what you think the drill might do (harm you), focus on what it's meant to do (help you) and you'll be in a much more positive headspace. Try this with any sound that raises your anxieties.
3. Being Heard by Your Dentist
Some people worry that their dentist isn't concerned about their personal needs, and thus they feel they won't be heard. A good dentist welcomes your thoughts and feedback and will explain every step of the process, so you know exactly what's happening. You can even take a break as needed.
Identifying your fear is the first step to overcoming it. Once you've done that, you can take the steps to calm your anxieties, which can include:
Bringing a friend or family member with you to your next appointment
Choose a dentist you feel comfortable with, one who you feel truly cares about you
Practicing mindfulness and meditation
Tune into a humorous show during your visit—studies have shown that humor helps reduce dental anxieties
If your anxieties can't be calmed, talk through your fears with a therapist
Do you want an inviting and relaxing dental visit? Book an appointment with us online or give us a call at 757-497-4825. Dr. Fernandez is here to make your visit anxiety-free.
Can I Stop a Cavity from Getting Worse?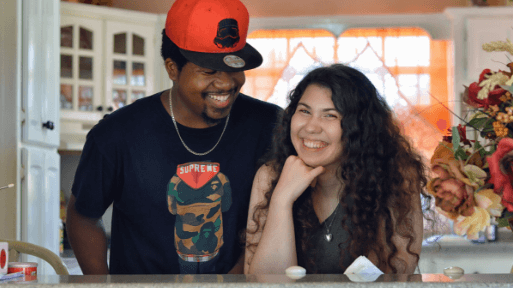 When you have a cavity, you may wonder if you can save the tooth. There are ways to help prevent further damage, but the best way to ensure the cavity doesn't continue its path of destruction is to book an appointment and get it filled by a dentist. In the meantime, here are three ways to help keep a cavity from getting worse.
Limit Sugary Foods and Drinks
Millions of bacteria live in your mouth. When your tooth enamel decays, some of these bacteria can eat away at the tooth until a hole is formed (i.e. a cavity). Sugar fuels bacteria, thus giving them energy to keep going with their dirty work. If you have to indulge, be sure to rinse your mouth out with water immediately after.
Brush with Great Care
Brushing is essential for a healthy smile. To keep the cavity clean and prevent it from worsening, focus in on the cavity to be certain you remove every possible food particle. Keep your pressure light so as not to strip away at the hole.
Stay Hydrated
An overly dry mouth is a breeding ground for bacteria. Drink water throughout the day (even more water if you consume caffeinated drinks, which can further dehydrate you) to keep bacteria at bay. Your smile will thank you. (Your body will thank you, too.)
Time to Fill Your Cavity?
Does your cavity cause you pain? Are you worried it's getting worse? Book an appointment with us online or give us a call at 757-497-4825. Dr. Fernandez will give you the filling you need to keep your cavity at bay in a relaxing, family-friendly environment.