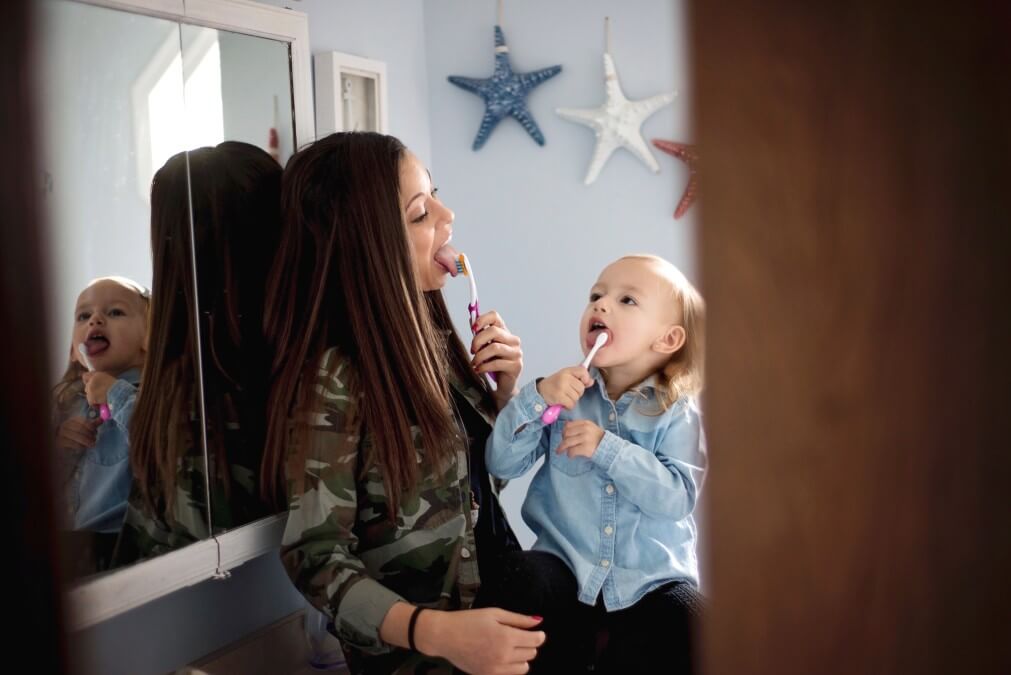 Brushing doesn't have to be a chore. It can be a fun, family event! Try these five techniques to help your kiddos enjoy brushing, which sets them up for lifelong healthy hygiene habits.
Include Rewards
What motivates your child? If it's stickers, make a reward chart and let them add a sticker every time they brush. If they're a reader, let them pick out the bedtime story. Maybe a few words of encouragement are all they need.
Hit Play!
When watching videos, children can see the correct tooth brushing technique in action and then replicate it on themselves. All it takes is a quick YouTube search.
Let Your Kid Play Dentist
Teaching kids to brush their teeth through role-playing can be fun. As the kid encourages the "patient" to embrace good dental care (stuffed animals are great at playing patients), they'll also practice it in reality.
Go Shopping
Let your child pick out their own toothbrush and toothpaste. Choosing a character toothbrush might make brushing more fun, and fluoride toothpastes come in a variety of flavors and colors. Your child will find the cartoon themes and the flavors intriguing. At such a young age, children tend to swallow toothpaste—fluoride-free toothpaste is safer at this stage.
Make Brushing a Family Affair
Your children learn from you, so set a good example. The family that brushes together has even more reason to smile.
Schedule Your Appointment Today
Our family-friendly dentist office is the perfect place for kids and parents alike. Schedule an appointment today.