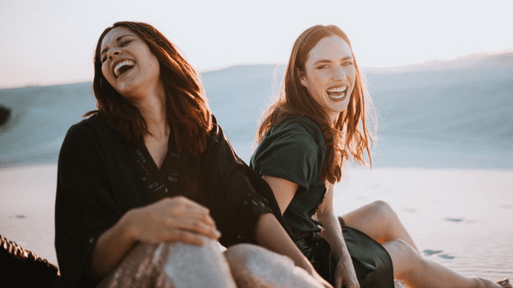 There are so many reasons to smile during the holidays—friends, family, the cool weather, and lots of delicious food. Keep your pearly whites in top shape this holiday season with these five tips.
Don't Forget the Water
Instead of heavy alcohol or eggnog, try drinking plenty of other healthy fluids, especially water. Staying hydrated is important to keep your teeth clean and mouth bacteria-free at the most.
Choose the Right Stocking Stuffers
Traditionally, stockings are filled with sweets…which lead to cavities. Start a new family tradition this year by placing a fresh toothbrush in each stocking to start the New Year off right. Then, replace candies with fresh fruit and nuts to enjoy on Christmas morning.
Chew Gum After Each Meal
Gum is the perfect thing to munch on after lunch. It helps prevent ongoing snacking and produces extra saliva to more quickly wash away bacteria. Make sure the gum you choose is sugar-free or, better yet, contains xylitol, a natural sugar alcohol that helps prevent tooth decay. Just 20 minutes of gum-chewing after each meal provides substantial cavity-fighting benefits.
Choose Dark Over Milk & White Chocolate
If you're a chocoholic, consider switching from milk or white chocolate to dark chocolate (containing 60 percent or more cocoa). Not only does dark chocolate contain less sugar, but it's also packed with flavonoids, which are compounds that help protect your heart. How does this relate to dental health, you might ask? Well, several heart-related conditions—including diabetes, heart disease, and high blood pressure—can have adverse effects on your teeth and gums. By taking good care of your heart, you also protect your smile.
Make a Dental Appointment
Checking up before the holidays begin (and after they end) will give you a proper report on what kind of oral healthcare solutions you need to maintain your smile. Schedule an appointment today and we'll help give you a healthy and bright smile this holiday season.